Why Choose us to Represent You
Who You Choose to Help you Buy Matters!
---
In this fast-changing real estate market, who you choose to help you buy is more crucial than ever. Your real estate team needs to have a proven track record of success, in ALL kinds of markets. Our team was founded in 2010 in a period of market decline. We know how to help our buyer clients secure the best deals on the best properties to help build their long-term wealth through real estate!
We successfully help hundreds of home buyers each year find the perfect property for their unique circumstances. Our team and our mortgage partners have an excellent reputation amongst our peers here in Central Texas, which often plays an integral role in getting our client's offers accepted at deep discounts.
We often see stories in this market of agents showing hundreds of homes and having to write dozens of offers to secure a property for their clients. We pride ourselves in finding & securing our clients' homes faster, easier, and with less heartache - the way it SHOULD be.
Whether you are looking to relocate to the area, upsize, downsize, buy new construction, or invest in real estate, we're ready to put our expertise to use and work for you today!
Start your home journey today!
Feel free to reach out! We would love to chat about your home goals.
Proven Track Record
With a continued track record of success, we have the experts, tools, and systems in place to serve you and your referrals with tailor-made service for any specific situation.

Read Our Buyer Testimonials
Dedicated to serving you. Learn how we can turn you into our next success story!
Free Buyer's Guide
Request our complete guides, free! You'll receive top down picture of nearly everything you need to consider as a real estate buyer in any market. Get more informed by requesting our guide below!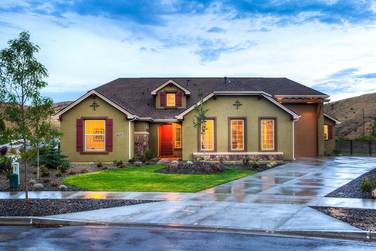 how to buy like a pro
Free Buyer's Guide
Comprehensive Real Estate
Buyer's Guide