Interested in a career in the real estate industry?
We are always looking for talented, hard working, and fun partners to join us in our growth journey!
Who We Are
---
We are a customer service company that just happens to sell real estate. Our mantra:
"Have fun, work hard, strive for excellence, & take care of our tribe...always!"
Our priorities are Wellness, Family, & THEN Business -- in that order. Applicants should share those values, as well as the Keller Williams Realty Belief System!
Our team's mission is to build careers worth having, businesses worth owning, lives worth living, experiences worth giving, and legacies worth leaving.
Our team enjoys one of the best reputations in the markets we serve and have some of the most knowledgeable, FUN, and professional real estate agents out there! We are one of the highest-producing real estate organizations in our markets and in the country.
Recent Team Accomplishments
Austin Business Journal #15 Best Places to Work (Micro Category), 2021
Austin Business Journal #2 Team (Group 4), 2020, 2021
Real Trends Inc "America's Best Real Estate Professionals", 2018-2021
Real Trends Inc #14 team in Texas for Large Teams, 2021
Real Producers Magazine Top 500, 2021
Platinum Top 50 Finalist, 2019, 2020, 2021
Keller Williams Realty Quadruple Platinum Team, 2020
NAGLREP Top LGBT+ Team, 2020
What It's Like to Work Here
____
"If you want to go fast, go alone. If you want to go far, go together."
We asked the team to anonymously share the words that best describe what it's like to be a part of our work family. This image shows the results of that survey!
Most days are fast-paced and filled with laughter, stories, collaboration, and unique problem-solving opportunities with our various clients. Everything we do is centered around our client relationships and their experiences.

We have fun, support each other, are at times inappropriate, but most of all we love and care about each others' success in business and in life. We are a family, far from perfect, but rooted in love and collaboration!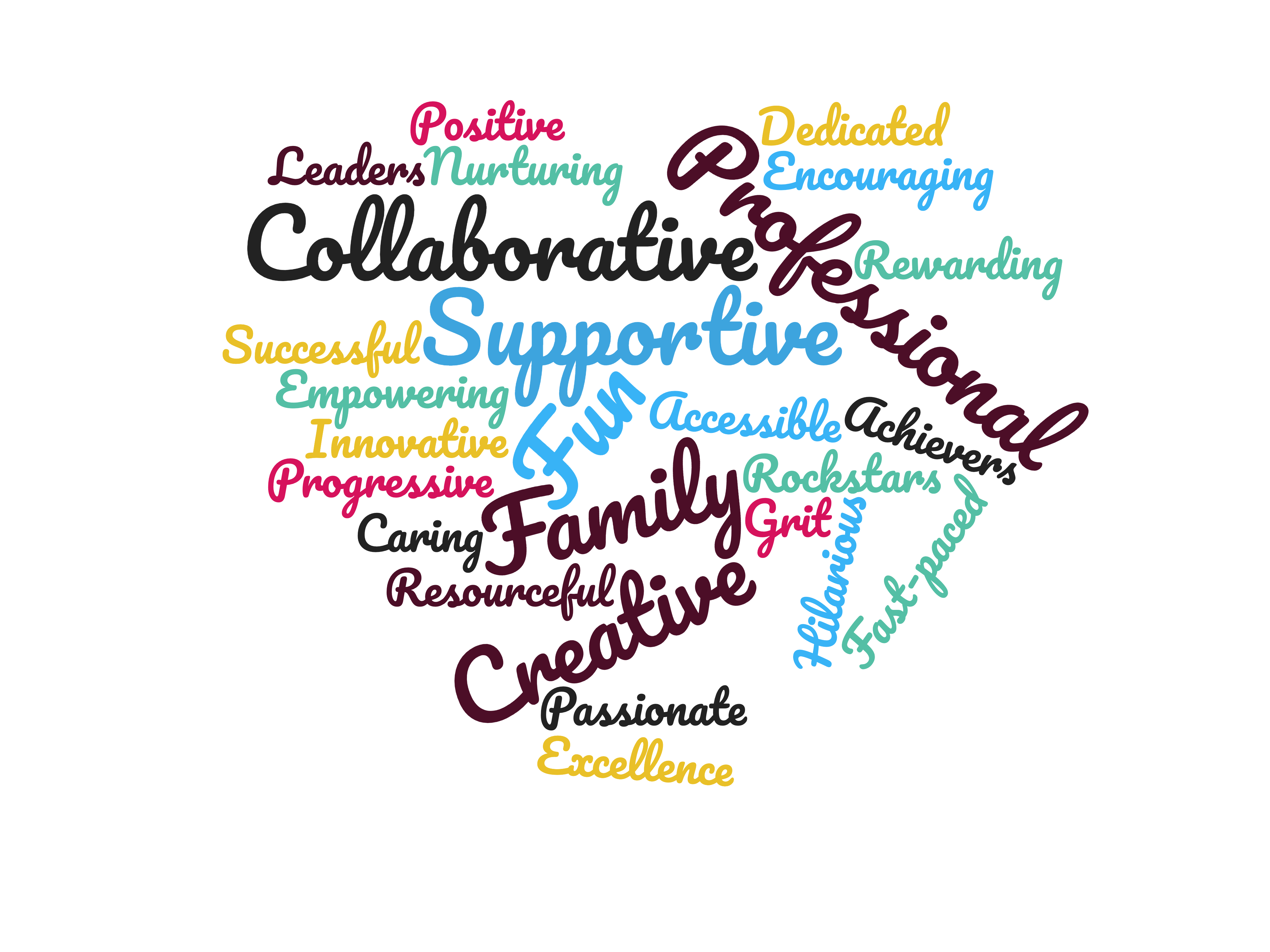 Where We've Been & Where We're Going
We have a history of consistent growth and success and are looking for partners to join us in our journey!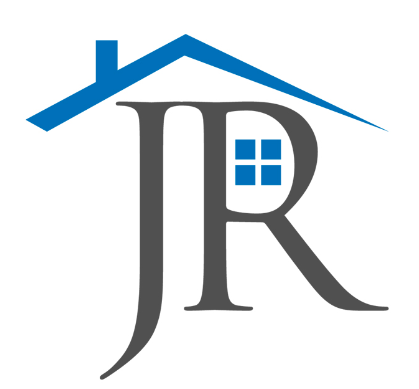 Founding - 2010
In 2010, the group was founded when Kasey Jorgenson moved to the Austin, TX Metro area and joined Keller Williams Realty in Round Rock, Texas.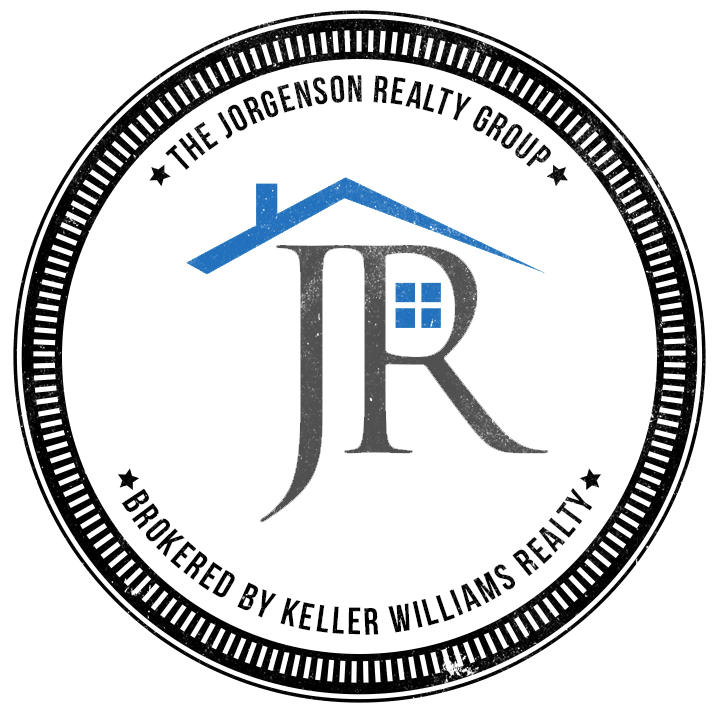 Time to Grow - 2013
Upon graduating from college, Kasey partnered with Justin Bowman as his first buyer's agent and began to develop systems & processes.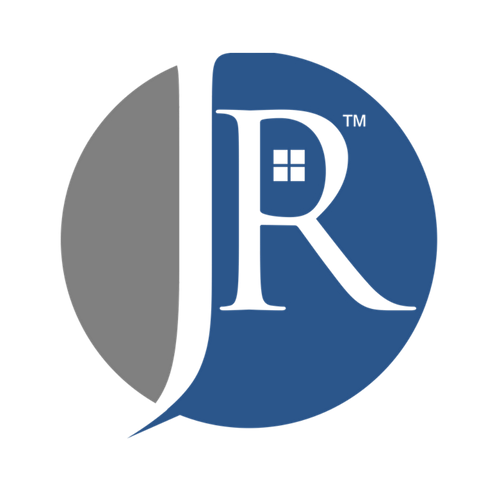 The Messy Middle - 2014-2017
From there, it was a steady process of "failing forward" with many changes in staff, systems, and mindset. The team still grew in closed business by 30% or more each year.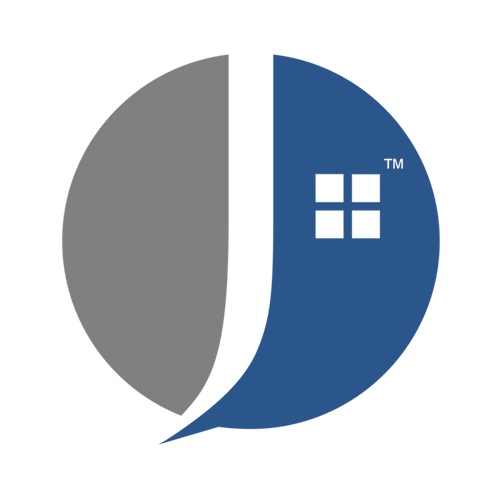 High Performance, 2017-2019
Finally, the systems and business became a well-oiled machine! We became recognized by many top Real Estate organizations, including Platinum Top 50, Real Trends, and Austin Business Journal.

Expansion, 2020
In the midst of the COVID Pandemic in 2020, we expanded from our headquarters in Round Rock, Texas into Austin. We then expanded into Georgetown, Texas and to Jacksonville, Florida and became a Quadruple Platinum Expansion team within Keller Williams Realty.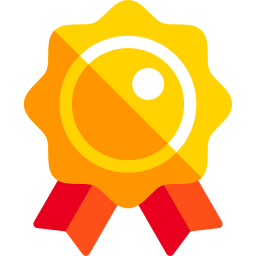 2021 - Present Day
As we expand and continue to grow, we have been recognized by Austin Business Journal's "Best Places to Work" and are on pace to grow by 35% in production and serve over 300 clients in their real estate needs.

What's Next
We are currently growing through the talented people we are introduced to. Our expansion is driven not by a spot on a map, but through the people we meet in & out of our ogranization. We have aspirations to continue our growth in the Central Texas markets, as well as in markets across the US.
Our Current Opportunities
---
Real Estate Agents
---
We are looking to add real estate agents to the following locations:
THREE Agents at our Headquarters in Round Rock, Texas
THREE Agents at our Georgetown, Texas Location
TWO Agents at our Southwest Austin, Texas Location
TWO Agents at our Jacksonville, Florida Location
The ideal candidate will have 0-3 years of experience with an active/inactive real estate license (or completed with classes). They must be ready to take their business and life to the next level and have an excellent grasp of current technological trends in the real estate industry.
SOME OF WHAT OUR TEAM MEMBERS ENJOY:
Initial "100 Days to Greatness" Training & Accountability Program
A team culture of growth, excellence, FUN, and collaboration
Tiered "Perks Program" based on production
Continual coaching to build a relationship-based business
Mentorship by top producers
Industry-leading Customer Relationship Management system
TONS of Automation
Creative Freedom
Internet Leads
'Contract-to-Close' Leverage Partnership
Listing Leverage Partnership
Inside Sales Leverage Partnership
All of the BIG TIME support & tools that Keller Williams Realty has to offer
Abundant training opportunities for personal/professional development
Signs, lockboxes, business cards & essentials are provided
A heck of a lot more! Reach out to learn more!
KW School of Real Estate
---
The First Steps in a Limitless Career Journey
The Keller Williams School of Real Estate was created to disrupt traditional real estate education by bringing you proven business strategies that support your thriving real estate career.
By pairing Keller Williams' unmatched training and tools with a completely digitized curriculum offered by Kaplan Real Estate Education's* best-in-class real estate licensing and continuing education (available at zero cost to you), the path to becoming a successful real estate agent has never been more comprehensive and accessible.
Pre-licensure
As provided by Kaplan Real Estate Education*, one of the world's most diversified global education organizations, this fully digital prelicensing curriculum puts you on track to obtaining your real estate license. With zero costs to you and self-paced instruction, the prelicensing course, provided by Kaplan, can be completed at your own speed and adapted to fit your schedule.
Practical Preparation
This free, game-changing program supplements real estate education with real-world practical application, so you gain confidence in your real estate career. The business development strategies you'll learn include tools, tips, and coaching built on KW's award-winning training. Available in all 50 states. KW Prep is not a prelicensing course and has not been approved for real estate licensing education or continuing education.
Ready for more information?
Send an email to [email protected] and a member of our team will be in touch with the next steps!
Ready to Apply?
---
Send us an email and introduce yourself at

[email protected]
Please include the following:
Who introduced you/referred you to our team
Some basic information about your current career situation
A PDF of your resumé
A link to your LinkedIn profile (if you have one).
BONUS POINTS if you include a joke…we like jokes 😬
Don't see anything that fits your exact needs? Feel free to email us your resume anyway. We'll keep it on file for future opportunities!
--
*Keller Williams Realty, Inc., has an agreement with Kaplan Real Estate Education to promote online course information to consumers and real estate licensees. KSCORE, Keller Williams School of Real Estate, KW School of Real Estate, KW Prep, Keller Williams Realty, Inc., and Keller Williams market centers and franchisees (collectively "KW") are not the developers of these prelicensing (PL) and continuing education (CE) courses; they are simply providing a referral. This program does not apply in Minnesota, New York, and elsewhere prohibited. PL and CE instruction will be provided by Kaplan Real Estate Education, a state-approved education provider (PL approved in: AL, AR, AZ, CA, CO, FL, GA, IA, IL, KY, MI, MO, NC, NM, NV, PA, SC, TN, TX (TREC Provider #4546), VA, WA, WI; CE approved in: AL, AR, AZ, CA, CO, CT, FL, GA, IA, IL, KY, MI, MO, NC, NJ, NM, NV, OH, PA, SC, TN, TX (TREC Provider #31), VA, WA, WI). KW offers nonvocational training to help individuals become better real estate agents. KW is not an approved provider of state real estate PL or CE. Any questions regarding PL and CE course content or technology should be directed to Kaplan Real Estate Education.