Interested in a Career in Real Estate?
We are always looking for talented, hard working, and fun partners to join us in our growth journey!
Who We Are
---
We are a customer service company that just happens to sell real estate. Our mantra:
"Have fun, work hard, strive for excellence, & take care of our tribe…always!"
Our priorities are Wellness, Family, & THEN Business — in that order. Applicants should share those values, as well as the Keller Williams Realty Belief System!
Our team enjoys one of the best reputations in the markets we serve and have some of the most knowledgeable, FUN, and professional real estate agents out there! We are one of the highest producing real estate organizations in our markets and in the country.
What It's Like to Work Here
____
We asked the team to anonymously share the words that best describe what it's like to be a part of our work family. This image shows the results of that survey!
Most days are fast-paced and filled with laughter, stories, collaboration, and unique problem-solving opportunities with our various clients. Everything we do is centered around our client relationships and their experiences.

We have fun, support each other, are at times inappropriate, but most of all we love and care about each others' success in business and in life. We are a family, far from perfect, but rooted in love and collaboration!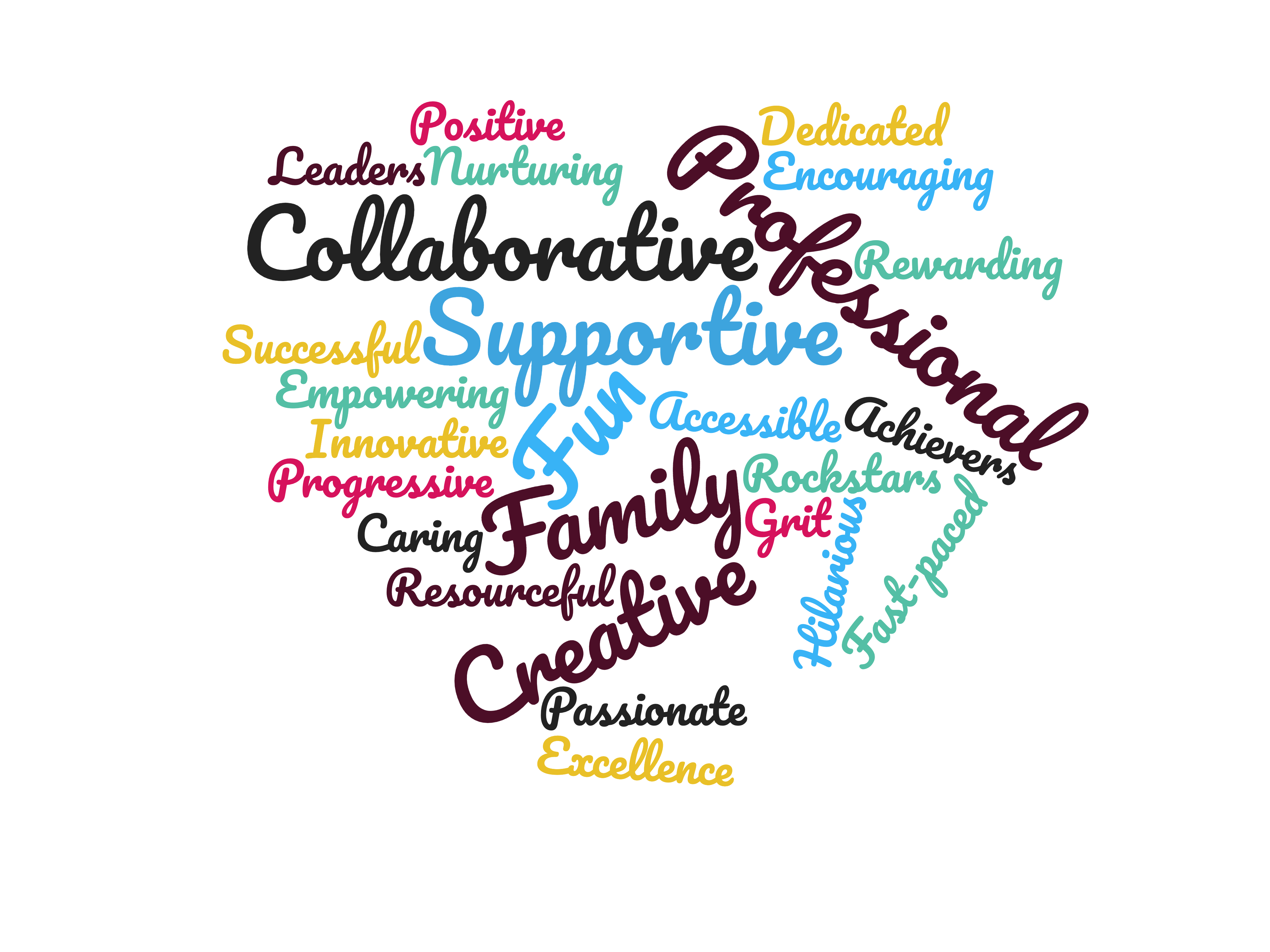 Where We've Been & Where We're Going
We have a history of consistent growth and success and are looking for partners to join us in our journey!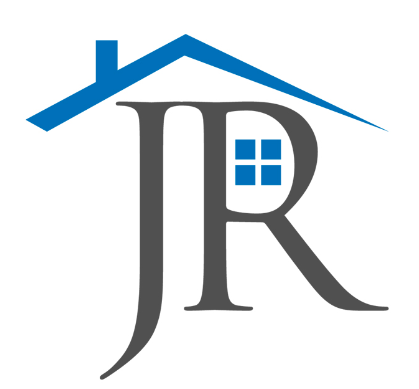 Founding - 2010
In 2010, the group was founded when Kasey Jorgenson moved to the Austin, TX Metro area and joined Keller Williams Realty in Round Rock, Texas.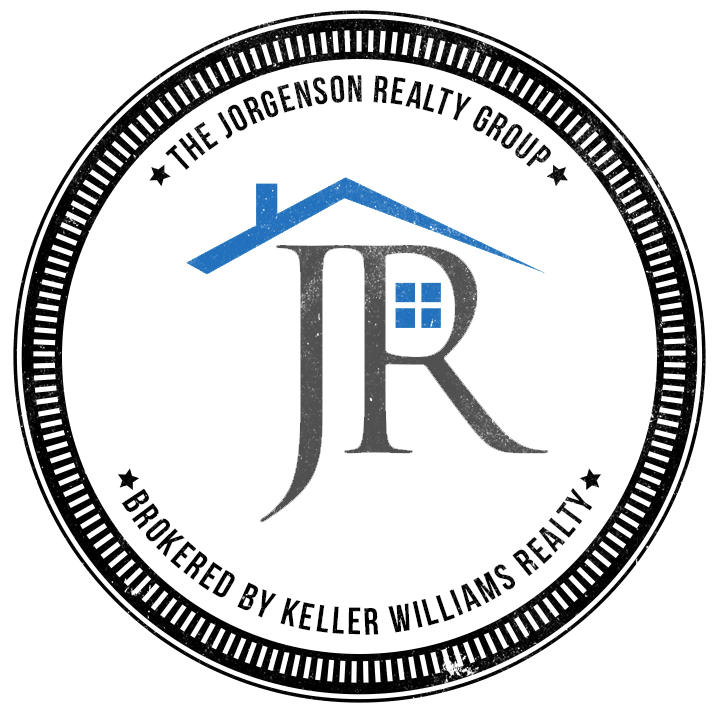 Time to Grow - 2013
Upon graduating from college, Kasey partnered with Justin Bowman as his first buyer's agent and began to develop systems & processes.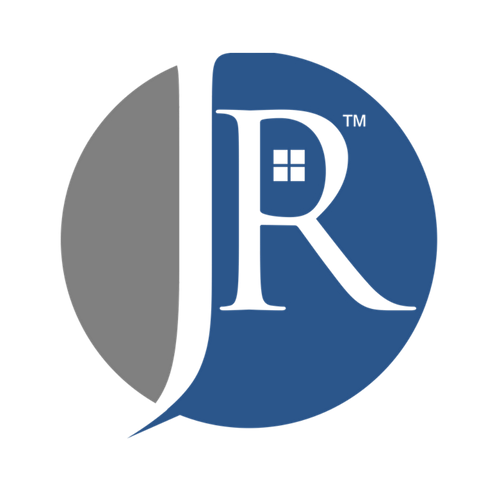 The Messy Middle - 2014-2017
From there, it was a steady process of "failing forward" with many changes in staff, systems, and mindset. The team still grew in closed business by 30% or more each year.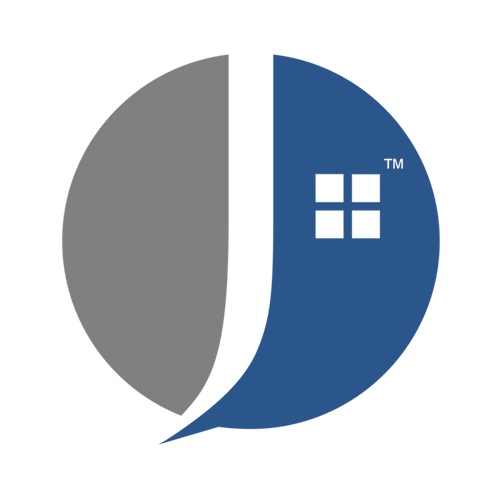 High Performance, 2017-2019
Finally, the systems and business became a well-oiled machine! We became recognized by many top Real Estate organizations, including Platinum Top 50, Real Trends, and Austin Business Journal.

Expansion, 2020
In the midst of the COVID Pandemic in 2020, we expanded from our headquarters in Round Rock, Texas into Austin. We then expanded into Georgetown, Texas and to Jacksonville, Florida and became a Quadruple Platinum Expansion team within Keller Williams Realty.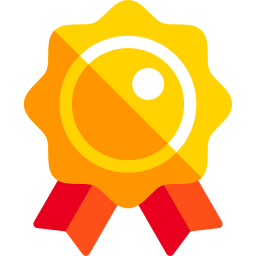 2021 - Present Day
As we expand and continue to grow, we have been recognized by Austin Business Journal's "Best Places to Work" and are on pace to grow by 35% in production and serve over 300 clients in their real estate needs.

What's Next
We are currently growing through the talented people we are introduced to. Our expansion is driven not by a spot on a map, but through the people we meet in & out of our ogranization. We have aspirations to continue our growth in the Central Texas markets, as well as in markets across the US.
Our Current Opportunities
---
Executive Assistant - Georgetown, Texas
---
WHO ARE WE LOOKING FOR?
The Executive Assistant is an individual who embraces growth, a fast paced environment, and most importantly gets satisfaction from helping and serving others. This person relishes the opportunity to build, implement, and manage multiple systems with minimal supervision. The Executive Assistant is deeply committed to completing tasks the right way with a high degree of quality, attention to detail, and consistent communication. This person has immense focus and is able to change course quickly.
The Executive Assistant is deeply committed to supporting the lead agent in achieving greater levels of success, serving clients to ensure a 5-star real estate experience, and to growing his/her own skills within the team. As the success of the team grows, this individual will be responsible for hiring, training, and leading additional team members to ensure all administrative tasks of the lead agent's business continue to be completed to high standards with maximum efficiency.
THE IDEAL CANDIDATE WILL:
Have some experience in Real Estate (license preferred)
Be detail oriented
Enjoy a fast paced environment and thrives on challenges and rapid problem solving
Prioritize tasks and demonstrate effective organization for completion of tasks
Genuinely enjoys taking care of others
Enjoys autonomy within role
Be savvy with social media and digital marketing
Be comfortable engaging with clients to ensure top notch experience (high interpersonal skills)
Proactive about transactions, logistics, and intuitive about needs
Be an extension the lead agent
Have a positive outlook on life and people
WHAT WILL YOU DO?
These are the standards a well-above-average performer will maintain or exceed:
Build, implement, and manage all systems for sellers, buyers, lead generation, database management, information management, and back-office support
Oversee transactions and communication throughout transactions
Create and maintain an operations manual that doments all systems and standards
Keep the lead agent informed regarding any problems or issues that need to be handled
ESSENTIAL DUTIES AND RESPONSIBILITIES
Drafting contract amendments
Coordinating property repairs/inspections and managing those contractors
Occasional personal duties for the lead agent
Writing handwritten notes
Coordinating/scheduling showings
Scheduling/managing new construction showings
Responding to and coordinating emails
Assisting lead agent in ALL communication
Oversight of contracts through closing
Customer/Vendor relations
Implementing social media plan with fidelity
KNOWLEDGE/SKILLS
Strong written and verbal communication skills
Exceptional organizational and project management abilities
Great ability to focus
Concerned about doing things the right way
Calm under pressure
Adaptable
High interpersonal intelligence
Tech savvy
Growth minded
"Client" centric
Proven ability to succeed
High school graduate
Bachelor's degree preferred
Real Estate license preferred
1-3 years of service or management experience OR 3-5 years of administrative experience
Real Estate Agents
---
We are looking to add real estate agents to the following locations:
ONE Agent at our Headquarters in Round Rock, Texas
ONE Agent at our Georgetown, Texas Location
TWO Agents at our Southwest Austin, Texas Location
TWO Agents at our Jacksonville, Florida Location
The ideal candidate will have 0-3 years of experience with an active real estate license. They must be ready to take their business and life to the next level and have an excellent grasp of current technological trends in the real estate industry.
OUR TEAM MEMBERS ENJOY:
Coaching to build a relationship-based business
Mentorship by top producers
Leading-edge Customer Relationship Management system
Automation platform NEVER before seen in Real Estate
Custom Email Marketing Platform
Creative freedom
Internet Leads
'Contract-to-Close' leverage
Director of Marketing leverage
Inside Sales leverage
All of the BIG TIME support & tools that Keller Williams Realty has to offer
Abundant training opportunities for personal/professional development
Competitive commission splits
Emphasis on personal growth and development — Agent independence is the TOP priority!
Signs & lockboxes are provided
One of the most fun work environments in the universe!
A heck of a lot more!
Database Manager/Director of Lead Gen
---
WHO ARE WE LOOKING FOR

The Director of Lead Generation owns the lead generation processes for the entire Expansion Network. The Director is someone who can think big enough to create huge systems while sweating the details that ensure those systems work. The Director is a natural leader, able to succeed by empowering others, with a strong focus on tracking results, maintaining accountability, and increasing efficiency. The Director is comfortable with both marketing and prospecting systems.
The Director of Lead Generation is able to oversee several different spheres of influence: Hub-focused lead generation campaigns, Hub-assisted lead generation campaigns in the Expansion Locations, and Expansion Location-led campaigns. All of these systems work synergistically together because of the Director's influence. The Director works with the Expansion Agent, Expansion Director, and Director of Administration to ensure growth continues at a high level.
WHAT WILL YOU DO
The Director of Lead Generation increases both the number and quality of leads at the Hub and in all Expansion Locations.
Serves as the leader in new lead generation campaigns while increasing the efficiency of existing campaigns.
Manages the brand for the Hub and all sales locations.
Creates marketing material and makes it available for the Hub and all sales locations.
Runs the outside sales department, increasing the database.
Runs the inside sales department, qualifying leads and creating appointments.
Supports Expansion Locations by developing lead generation campaigns to help with launches and to increase business going forward.
Creates standards and develops metrics to hold others accountable.
Creates and manages lead generation training for the entire system.
Develops new lead generation plans and maintains best practices for lead generation.
Develops systems for launching new teams and developing their database.
Works with the Hub lead generation department to create leads and appointments.
Works with Expansion Director/Agent to deliver systems, information, and accountability to Expansion Locations as it relates to lead generation.
KNOWLEDGE/SKILLS YOU SHOULD HAVE
Creative problem-solving in developing new lead generation methods
Systems oriented for creating repeatable and dependable business
Strong written and verbal communication skills
Excellent organizational and time-management abilities
Self-motivated and able to self-manage
Open to accountability and driven to excellence
High school graduate
Real estate license ideal
Showing Agent/Assistant
---
Who are we looking for?
The Showing Assistant will be an individual who is highly sociable, draws energy from working with people, and is optimistic and outgoing. They have a compelling desire to support the lead agent in achieving team success, while being committed to growing their own skills and to developing into a leader within the team.
After the lead agent performs a needs analysis, the lead agent will introduce the desired criteria to the Showing Assistant. The Showing Assistant will pick up the baton and find homes that meet the criteria, and they will drive buyer clients to those homes. As clients explore homes, the Showing Assistant will work with clients to confirm or refine criteria and will show additional homes as needed. When buyer clients are ready to make an offer, the Showing Assistant will pass the baton back to the lead agent.
A Showing Assistant should be able to successfully show homes to around five to seven buyers a month while earning bonuses based on successful sales.
The Showing Assistant will have a real estate license in order to meet MLS criteria for the duties in this role. Additionally, they may be eager to earn the right to become a Lead Agent. They are forward-looking individuals who develop and maintain positive professional relationships. They have a track record of success, and a palpable desire to succeed in this role, as well as their next.
What will you do?

These are the standards a well-above-average performer will maintain or exceed:
Assist the lead agent by showing homes to buyer clients
Assist the lead agent by identifying homes that meet the criteria as specified by the lead agent after the lead agent has completed a needs analysis
Essential duties and responsibilities
Driving buyer clients to homes
Working with buyer clients to refine their needs and wants based on seeing homes
Finding homes that meet buyer clients' criteria
Knowledge/Skills
People oriented
Happy, positive
Ability to spend a large amount of time driving in their car
Ability to analyze clients' needs and wants and match them to homes
Learning based
Ambitious with proven ability to succeed
High school graduate
Real estate license
Transaction Coordinator (Position Currently Filled)
---
WHO ARE WE LOOKING FOR?

Our Transaction Manager is an individual who is outgoing, draws energy from working with people, and is optimistic. They have a strong sense of urgency, but not at the expense of quality. In addition, he/she demonstrates on a daily basis the knowledge, attitudes, skills, and habits of a high achiever who is committed to putting clients first, doing the right thing, and seeking win-win agreements.
Our Transaction Coordinator must be adaptable to change and be solutions-oriented. He/She will manage the entire contract-to-close process efficiently and effectively to ensure all transactions close on time, with little or no hassle to clients and third parties. This individual must provide exceptional customer service.
WHAT WILL YOU DO?
Provide exceptional customer service throughout the entire closing process
Act as a liaison between real estate agents, clients, escrow companies, and mortgage brokers during the process of a real estate sale and effectively manage the administrative tasks involved in closing a sale
Create timelines and follow up with individuals as needed to ensure all deadlines are met and contingencies are released
Maintain accurate and compliant files for all transactions
Create Greensheets/work with Keller Williams' Command
Understand the contracts in order to summarize all important terms, conditions, and contingency dates
Communicate with the agent several times throughout the transaction including all important dates, missing documents, calendar reminders, file compliance status, etc.
Communicate regularly with the client to send them reminders, check-in, and let them know what to expect in each step of the closing process
Establish relationships with all third parties including lenders, inspectors, appraisers, and all agents in order to ensure a smooth closing process and share relevant information
Draft any addenda needed along the way and keep a record of them on file and ensure they are shared with relevant parties
Be the first point of contact/resource for all questions that arise throughout the closing process from the agent (and client, lenders, appraisers, other transaction coordinators/Realtors, etc.)
Stay in good communication with the agent if any issues arise that they need to handle or negotiate
Coordinate closing date, time, and location and notify all parties
Notify client about utility accounts to set up/cancel
Put together a closing file for the agent including any documents needing signatures/initials/dates, commission amount for the check to bring back, and any other documents needed from closing
Closeout the file after the closing including changing the MLS status to closed for our listings, double-checking the file, making an electronic copy of the HUD, and processing the check.
KNOWLEDGE/SKILLS YOU SHOULD HAVE:
Excellent at building rapport
People-oriented
Strong written and verbal communication skills
Phenomenal organizational skills
Learning-based
Willing to learn scripts and dialogues
High school graduate
Real estate license (NOT required, but preferred)
Ready to Apply?
---
Send us an email and introduce yourself at

[email protected]
Please include the following:
Who introduced you/referred you to our team
Some basic information about your current career situation
A PDF of your resumé
A link to your LinkedIn profile (if you have one).
BONUS POINTS if you include a joke…we like jokes 😬
Don't see anything that fits your exact needs? Feel free to email us your resume anyway. We'll keep it on file for future opportunites!