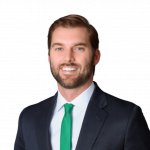 Wally Harwood
AUSTIN, TX EXPANSION PARTNER | REALTOR®
ABR | CLHMS | MRP | RENE | BROKER ASSOCIATE
Meet Wally Harwood
To say it's unusual to find someone who wasn't transplanted in Austin, but was actually home grown, would be an understatement. It's estimated that from 14,600 to nearly 22,000 people move to Austin each year, so naturally the native-born become proverbial needles in the haystack. However, aside from his rare status as a true Austinite, there's a lot more to like about Wally Harwood.
He's overqualified . . .but that's a good thing
Let's face it – it doesn't take much to become a real estate agent. The bar is set low, so the industry attracts its fair share of folks who get into it with hopes of working as little as possible for a big commission check. Harwood, on the other hand, has most certainly paid his dues. Upon graduation from Austin's Westlake High, "I went to Texas A&M and studied engineering. I got a degree in manufacturing and mechanical engineering technology with a minor in business," he explains. Imagine, then, how excited the boss at Jorgenson Group was to be offered the opportunity to add Harwood to the team. "With his diverse experience, Wally brings a skill set to the team that wasn't previously represented," Kasey Jorgenson explains. "I'm a firm believer that the most powerful real estate teams are made up of agents from a variety of backgrounds, experience and skill sets," he continues. "Plus, Wally's lifelong residency in Austin is an added bonus for our clients."
Life before real estate
After college, Harwood moved into the engineering sector, eventually segueing into tech sales. This involved selling everything from small electronics to software and even artificial intelligence (AI). AI is, by the way, no longer the wave of the future in real estate. The listing agent with a firm grasp on AI and big data is the one who knows exactly who is going to buy your home and can therefore effectively target those buyers. Your home will sell quicker and, possibly, for more than you'd hoped. And Harwood knows all about big data and how it can benefit his real estate clients. He's also spent some time learning how to maintain houses and flip them.
When he's not helping Austinites buy and sell homes
Harwood played soccer in college and the passion lives on. "I still play here in town on a few teams," he said. He also enjoys running, riding his bike around town, anything having to do with recreation on the water and working on his home. "I am handy and like to fix things – especially my house," says the guy who actually makes his own porch swings. He also gives back to Austin by volunteering with the Parks Department. "I've volunteered for the 'It's My Park Day,' for the past few years," helping to spiff up Bartholomew Park and he enjoys his volunteer work with the Capital Area Food Bank. In the future, Harwood dreams of traveling to Japan, building his own wood cabin and writing a novel "about growing up in that sweet spot where we still had to talk on the house phone, up until we didn't," he said, smiling. Growing up is something Harwood has seen Austin experience, first hand. "I've seen it change all around but I still love it and exploring what's new and checking in on the old spots from my childhood," he said. "Things change so quickly in Austin." Quite frankly, if you're new to Austin, Harwood is the real estate agent for you. As a walking, talking Austin encyclopedia, his knowledge of the city is unique among most of the area's agents because it comes from a lifetime of living here. Who better to help you choose your new neighborhood?
SOME RECENT SUCCESS STORIES...
Error: web service is no longer available