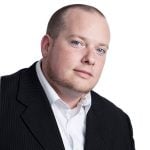 Justin Bowman
JORGENSON GROUP
REALTOR® & GENTLEMAN
Meet Justin Bowman
Justin Bowman was born in Hearne, Texas, which is about an hour and a half away — a bit north and east of Austin — depending on traffic (there's always that caveat, right?). "When I was in the eighth grade my folks moved us up to Marble Falls where they ran a camp for inner city kids called Camp of the Hills," he recalls. Dad has since retired and spends a lot of time with the grandbabies.
Right out of high school Bowman went to work for MCI. He started as a telemarketer but also worked in sales and customer service during his tenure. Next stop: Conn's, where he used his customer service and sales skills in the electronics and appliance arena. Bowman then ended up in Minnesota where he and his cousin decided to pursue remodeling and flipping homes. As you can imagine, a lifelong Texan living in the deep winters of Minnesota is a bit like a gecko in Siberia – more than a little uncomfortable.
It didn't help that the market tanked, either. "Unfortunately, 2005 is when everything pretty much crashed in Minnesota so we didn't make out too well on the flipping business," Bowman recalls. So, he took his amazing ability to work with the public to Sprint where they eagerly hired him to work in customer relations – a position he excelled in for seven years. Although Bowman was happy, something was missing. He decided he wanted to work for himself.
So in late 2011, he found himself back home in Texas where everything fell into place. One of Bowman's close friends recommended him to Kasey Jorgenson. The two had a couple of meetings where "He told me he was looking for a buyer's agent to help him out in the business,". Jorgenson recalled "My first impression of Justin was that he had a great attitude, was hilarious, and I felt like I could trust him whole-heartedly." Jorgenson's first impressions were on the money. After working with Bowman, he says he admires "his good heart, and his ambition. He also treats our clients like they are his best friends."
With over 8 years of experience and hundreds of transactions to his credit, Bowman believes he has found his true calling in Real Estate. His positive attitude and willingness to go the extra mile for his clients show his dedication to his craft and ability to create long-lasting relationships for years to come.


Accolades
Jorgenson Group Circle of Excellence
Wolf Ranch "Top-Selling Realtor" Award, 2023
Brokerage: Keller Williams Realty Round Rock, TX