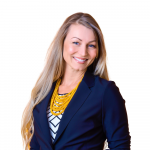 Jackee Princeau
JORGENSON GROUP | REALTOR®
TRANSACTION PARTNER
Meet Jackee Princeau
The world of real estate needs people like Jackee Princeau working behind the scenes. Every real estate transaction has a zillion moving parts, and keeping all of the contractual details in order is dizzying. Jackee's job is to manage the intricate real estate transactions process - much like juggling a dozen balls at once. As the Transaction Coordinator for Jorgenson Real Estate Group, Jackee keeps the wheels successfully and seamlessly turning to succinctly execute each and every one of their real estate contracts.
IT TAKES A BOSS
Jackee once asked her sister what she thought Jackee should do in life. Her sister's quick reply was, "Anything where you can be bossy." Naturally, a little sister would feel this way, but there was a lot of truth in those words. Armed with a BFA in fashion design from the Academy of Art University, Jackee found a home with an immersive theatre company in San Francisco. Talk about moving parts!
As the Wardrobe Supervisor, Jackee oversaw, coordinated, and maintained the "speakeasy" wardrobes of over 65 revolving cast members with the company. To say that her life was a big ball of ever-changing details and personalities to manage is an understatement.
A move to Texas prompted a career change, and Jackee's management and task-mastering background found her a home at the Jorgenson Real Estate Group. Managing the never dwindling stack of contracts for the group's real estate agents is no easy feat. Still, Jackee thrives on the problem-solving and attention to detail necessary to execute each one successfully. She is a dependable team player with a positive attitude, yet has no qualms about "bossing" to get what she needs to keep the paperwork in tip-top shape.
GROWING TEXAS ROOTS
Going from Silicon Valley to Silicon Hills (aka Austin) was easy for Jackee, her husband, and their lively Manchester Terrier, Banjo. (Fun fact: Banjo is other-worldly fast - like a canine Flash) With so many green spaces and beautiful walking trails, Jackee fell in love with everything Round Rock and the Austin metro have to offer. Not to mention the abundance of top-rated restaurants in the area that feed her inner foodie. So when you decide to make or accept that offer on your dream home with Jorgenson Real Estate, take comfort knowing that Jackee is there to handle your contract and every detail "like a boss" from start to finish.