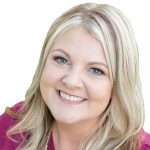 Crystal Long
JORGENSON GROUP
MRP | BROKER ASSOCIATE | REALTOR®
Meet Crystal Long
Crystal Long is as Texan as Texan gets - her roots run long and deep! "My grandfather was a proud Texan, retired military, and his dream for me was that I would someday settle here and raise a family of fiercely proud Texans," she said, grinning. "His dream came true."
Life before Austin

As a child, Crystal Long dreamt of being a teacher (following in Mom's footsteps). By the time she enrolled in College though, she changed her mind and majored in business administration, concentrating in accounting. After graduation, Crystal took her math whiz skills and employed them as a controller for a private real estate investment firm. While she enjoyed the bookkeeping aspect of her career and had fallen in love with real estate, she craved more interaction with people.
"As a real estate agent, I am able to feed my love of number crunching with my need to interact with and serve people," she explained.
Interestingly, it's not her business administration background that most prepared Crystal for the real estate industry but, she claims, it was waiting tables while she was in college. "Think about it," she said. "In what other job is one exposed to so many different personalities and expected to multi-task and solve problems quickly and diplomatically, while under intense pressure?" After earning her real estate license and gaining experience, she got right down to business and joined the Jorgenson Group, putting her experience and skills to work helping Austinites buy and sell homes. When we asked the "boss," Kasey Jorgenson, what he first noticed about Crystal, he didn't hesitate. "Her knowledge of Austin and the surrounding areas is better than many lifelong locals," he said. "She can not only rattle off information about schools, parks, and Austin's best shopping, but her knowledge includes the minutiae, such as the various amenities offered on a neighborhood level."
Living and working in Austin, Texas
When not helping Austin's homebuyers and sellers, you can find Ms. Long either volunteering at her children's school or spending time with the family exploring all that Austin has to offer. So, what do you get when you hire Crystal to help you navigate your Austin real estate transaction? An agent with a passion for the details and the ability and willingness to explain them; a real estate agent who actually listens to your wants and needs and is available to help you attain them. You'll also work with someone who has taken the time to build a strong support network, which is invaluable to her clients. Whether they need a roofer, painter, or carpenter, Crystal has a list of carefully-vetted vendors she is happy to share with clients. We asked Crystal why she thinks you should choose her to help you buy or sell a home in Austin.
"Responsiveness is so important in this business," Crystal explained. "When people are knee-deep in a real estate transaction, mired in all the stress and anxiety it can provoke, they need someone who will be available to answer their questions and address their concerns. The personal side is the most important part to me. I never want my clients to feel like this is simply a transaction. I am focused on them and their goals. I make sure they feel comfortable and confident throughout the process"
What Crystal's clients say!