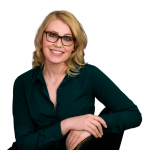 Samantha McGrath
JORGENSON GROUP
CLIENT EXPERIENCE PARTNER
Meet Sam McGrath
Sam is the Jorgenson Group's Client Experience Partner and the highly-experienced real estate professional who efficiently and seamlessly manages the many moving parts of each transaction to ensure everything runs smoothly. Whether dealing with a new home purchase or a commercial property sale, Sam knows the process inside out and diligently manages each client's expectations at every turn. For Sam, the process is not just about meeting goals; it's about exceeding them.
KEEPING THE PROCESS POSITIVE
Sam McGrath originally hails from Wisconsin, where she began working in the real estate industry right out of college. Through her years traversing the many facets of the industry, she learned that the process's outcome depends on three factors: precise detail management, excellent time management, and a hefty dose of teamwork. From property sales to loan processing to new home construction - Sam has worked alongside the best to master the real estate cycle from start to finish.
Sam joined the Jorgenson Group when she relocated to Round Rock, Texas. She quickly became an invaluable asset based on her wealth of experience in real estate sales, loan procurement, and client management. Her secret? Sam believes "hearing" the client takes top priority, and she works tirelessly to protect their interests from searching to signing.
"People aren't always buying and selling in happy times, so it's important to read the situation from an emotional standpoint," Sam explains. She firmly believes that just because real estate is transactional doesn't mean relationships must follow suit. Compassion and trust are as critical to success in real estate as industry experience, no matter the circumstances.
ALWAYS EXPLORING
Sam's can-do attitude has served her career well, and the same positivity fuels her downtime. Whether treasure hunting for antiques or exploring the hill country, Sam enjoys the many adventures Central Texas offers - and the climate even more so. Although Texas weather can be far from predictable, she's more than happy to trade frigid winters for sweaty summers.