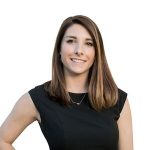 Jessica McColley
JORGENSON GROUP
BUSINESS DEVELOPMENT
Meet Jessica McColley
The Jorgenson Group's Jessica McColley really thrives on competition, a real asset to have working with you in Austin's hot Real Estate Market. Jessica brings a highly developed combination of sales and customer service to the table – giving her a unique advantage over other Realtors. "I understand what it means to fight for my clients," she explains. "In the current Austin market, clients need someone that is going to be persistent and determined to get them what they want. I will do everything I can to help them achieve it!"
AUSTIN – A BUZZ OF EXCITEMENT
And what does Jessica say when you ask her about Austin? "LOOOOVE IT!" she says without hesitation. "I have fallen in love with Austin and refuse to move ever again. The people are so friendly and there is just a buzz about the city that is exciting." Married, with a young daughter, Jessica loves nothing better than good wine, good food, football, and spending time with friends and family on cool, but sunny, Texas spring days. If Jessica sounds positive and upbeat – it's because she is! "Negativity....ain't got time for that!" she admits.
JESSICA MCCOLLEY – THE PRE-REAL ESTATE YEARS
Jessica grew up in Florida and received her BA Degree from Florida State University. When asked what she misses most about her hometown, she admits missing her family. "My entire family still lives in Florida." "I also miss the beach!" she exclaims. "I grew up 5 minutes from the beach and spent most weekends soaking up the sun, boating, kayaking, paddle boarding, and surfing." Before getting involved in Real Estate, Jessica spent 9 years as a Sales Manager for Hyatt Hotels. She worked at 6 different Hyatt's in 4 cities, with the most recent location being The Driskill, the iconic, historical hotel on 6th street in downtown Austin. "As a Sales Manager," she explained, "I worked with corporate and social clients to provide a unique customer service experience for their attendees during their meetings and events."
WHERE TO GO IN AUSTIN
When asked what she would recommend as the quintessential Austin attraction to a newcomer, Jessica waxes historically. "The Driskill of course! But in all seriousness, if they are history buffs and admire the architecture, I would definitely suggest touring The Driskill Hotel and the Texas State Capitol." As an avid fan of sports, fitness, wellness, and any outdoor activity, Jessica admits that her favorite spot must be Lady Bird Lake. "The trail around the lake is gorgeous! I enjoy running the trail and paddle boarding with friends. It is a great way to spend a summer day in Austin!"
WRAPPING THINGS UP
Knowing that you have a fighter in your corner is always comforting when it comes to buying or selling a home. While every experience is different, Jessica's persistence and determination will ensure that your experience is a great one!